Fred Wheeler
2022 NFL Draft V 4.0 - Vegas Baby!
With the 2022 NFL Draft right around the corner let's take one more swing at projecting who will be taken where. I've mentioned it before and I've talked about it in various conversations and podcasts, but this has to be the most unsettled draft of the last twenty years and frankly, I'm not sure what to make of it.
At the top of this draft, we have eight teams all with multiple huge holes in their roster. Of those eight, six (debatably seven, but most don't list EDGE as a need for the Panthers) have needs at either EDGE or offensive tackle (the Giants, Jets, and Seahawks need both), six need another cornerback, six need to draft their next quarterback ("But none are worth drafting Top 10!" – Screeching masses), and five need a safety. See what I mean? It's a mess at the top and until we exit the top ten picks we won't have any idea how things will shake out for the rest of the round.
Oh! I almost forgot, there are also eight teams with more than one pick in the first round! So I'm sure that no one is looking to move up in this draft at all. *sigh*
Anyhow, I'll be including the likelihood that a team trades a pick with each selection though, as always, I do not make trades in my mock drafts.
Jacksonville Jaguars
Aidan Hutchinson – DE – Michigan
It feels like the Jags have zeroed in on Hutchinson as their choice at #1, he's the safest pick since his floor is a player who will make 3-5 Pro Bowls during his career. With that said, there is still enough talk out there that Jacksonville likes Ikem Ekwonu and Derek Stingley, maybe even more so after his great Pro Day performance. Still, if you like someone and it's likely you're able to get them a bit farther down in the draft trading down makes sense even if you're not going to get a haul of picks. If you're drafting #1 Overall, you didn't get there through bad luck.
Trade probability – Unlikely
Detroit Lions
Ahmad Gardner – CB – Cincinnatti
I don't think anyone's stock has risen as much as Gardner since the draft process began partly because he's a tall, long, corner who was an absolute eraser in college allowing *ahem* ZERO touchdowns for his career, and partly because two of the other top CBs (Stingley and Andrew Booth Jr.) have missed so much of the evaluation process. I had "Sauce" at #12 to the Vikings in my first mock and the Jets at #10 in the past two as the first corner drafted. The Lions need help all over but Dan Campbell had them playing hard last season and the fact that they've only gotten ten (of a possible thirty-three) games from 2020 #3 overall Pick Jeff Okudah means that Gardner is the pick and NOT Malik Willis.
Trade probability – Low but never zero
Houston Texans
Kayvon Thibodeaux – DE – Oregon
It feels like everyone has soured on Thibodeaux and I'm not sure why. Yes, I've admitted concerns myself, notably that I get the feeling that he'll be another Jadeveon Clowney and never quite hit his sky-high ceiling. With that said, do you really want to regret not taking him if he even gets close to realizing his potential? Me either. Lovie Smith needs help on his defense and while Travon Walker has risen a lot I just feel like his lack of college production and minimal pass rush moves make him more of a risk than Thibodeaux.
Trade probability – Probably not?
New York Jets
Derek Stingley – CB – Louisiana State
The Jets need help at so many positions, but thanks to Jamal Adams (I guess) they also have the #10 pick to address them. If Stingley came out and was anything less than stellar in his workout, I could see him dropping down the board, instead, he came out and wowed the scouts in attendance. If this feels too high, just remember that he was a potential top pick just a couple of years ago and the Jets aren't afraid to go their own way in the draft.
Trade probability – Not unless someone (Saints? Chiefs?) comes offering a boatload in trade.
New York Giants
Kyle Hamilton – S – Notre Dame
If Kayvon Thibodeaux was here, he'd be the pick as the Giants' pass rush has been less than ideal the past couple of years. He's not though, so they have to "settle" for Kyle Hamilton who can do a lot for a defense that needs a lot. It could mean something or it may not mean anything but. . .
https://twitter.com/JordanRaanan/status/1511405148698025993
Walker has shot up the rankings the past few weeks and that usually doesn't happen without a reason.
Trade probability – Maybe, there has been noise about the Giants wanting a second pick for 2023.
Carolina Panthers
Kenny Pickett – QB – Pittsburgh
If this article is to be believed, the Panthers are more interested in quarterbacks other than Pickett. I don't believe that for a minute, I just don't. The NFL Draft is like a high-stakes poker game with 32 players all trying to convince the other 31 that they want a card other than what they actually want (maybe more like Hearts, I don't know, I'm not a card player). Panthers HC Matt Rhule recruited Pickett when he was at Temple and Rhule runs an offense that plays to Pickett's strengths, this feels like the Panthers trying to convince someone to trade up to get Malik Willis.
Trade Probability – Solid, the Panthers have been pretty open about it.
New York Giants from Chicago
Ikem Okwonu – OT – North Carolina State
Is it possible the Giants could trade out of BOTH top 10 picks? Sure, I suppose, this is a pretty deep draft especially if you discount quarterbacks, but I think that that feels super risky, even if you manage a pair of 2023 first-round picks in the deals (a draft that has, for now, QBs Bryce Young and CJ Stroud at the top). Instead, I feel the G-men take Okwonu, my #1 OT, and let him take over one of the tackle spots. I'm taking Okwonu, but it could just as easily be Evan Neal or Charles Cross here, it just depends on who they like best.
Trade probability – Good, I feel this is the pick that gets traded unless someone is looking to jump ahead of the Panthers.
Atlanta Falcons
Chris Olave – WR – Ohio State
I still feel like Olave is the best WR in this draft and despite all the love (which I only partly understand) for Drake London, I don't think that there's any way the Falcons can pass Olave up. I considered it possible that they could target Malik Willis here, though I think a trade happens and Willis goes elsewhere, maybe Pittsburgh? Regardless, I think that the rumored Kyler Murray to ???? trade doesn't happen here, because where does that leave Arizona? Drafting a rookie. . . again?
Trade probability – Possible, but unlikely.
Seattle Seahawks from Denver
Evan Neal – OT – Alabama
I've had the Seahawks taking an offensive tackle since they acquired the pick in the Russell Wilson deal and that doesn't change here. I like Charles Cross better, but I feel that the Seahawks and HC Pete Carroll will want Neal who is a more physical presence than Cross. If the Seahawks are looking to see what they have in Drew Lock then they aren't taking a QB and if they don't want to see what they have, why include him in the trade at all? Yes, an EDGE player or a corner could be in play, but outside of QB, their biggest needs are along the offensive line.
Trade probability – Almost certainly not.
New York Jets from Seattle
Jermaine Johnson – DE – Florida State
I'm sure the hope for Jets fans was that Kayvon Thibodeaux was going to fall here, but was that realistic? Instead, you get my #3 EDGE player and while his ceiling may not be quite as high, I think he's pretty close. Johnson's pass rush moves are right up there with Hutchinson's and with his work ethic and leadership he might be just what the Jets need on defense. There's a lot of noise about the Jets taking USC's Drake London and I considered both him and Ohio State's Garrett Wilson, but the Jets have the #35 and 38 picks where there will be receivers worth taking.
Trade probability – Maybe, it depends on what "King's Ransom" means to you.
Washington Commanders
Devin Lloyd – LB – Utah
There's been a lot of talk over the last week or so about the
Commanders receiver Terry McLaurin holding out unless he gets a new contract and the possibility of Washington drafting a receiver to either complement or replace McLaurin. I think a deal gets done for "Scary" Terry; you don't draft these players and then let them walk or force their way out unless you have no other option, especially when they're one of the top players in the league. Lloyd shores up the linebacker corps along with 2021 first-rounder Jamin Davis in front of a solid front four. If Derek Stingley or "Sauce" Gardner had fallen to this pick they would have been the choice, same for Kyle Hamilton; instead, look for the Commanders to target receivers and/or the defensive backfield with their 2nd and 4th round picks.
Trade probability – Seems high as they may be looking to recoup draft capital.
Minnesota Vikings
Travon Walker – DE – Georgia
With all the noise about Walker being a potentially Top 5 pick, the Vikings would be nuts not to take him if he's available here. Yes, I said that, the guy who isn't wild about Walker and his lack of pass rush moves outside of freakish speed and quickness. Yes, cornerback is a bigger need, at least unless Patrick Peterson is actually Benjamin Button, and I doubt that. The Vikings needing a corner makes the rumors floating around about them wanting to trade down seem like they have real weight.
Trade probability – It makes sense and an extra 2023 first-rounder might tip it into happening.
Houston Texans from Cleveland
Drake London – WR – Southern Cal
This is absolutely a spot where I could see the Texans trading down as none of their needs (OG, C, CB, S) offer real value at this spot, Tyler Linderbaum being the possible exception. Trading down could net them some picks where one of the top guards would be available as well as a more reasonable spot for a corner or perhaps even Linderbaum still being available. Still, I don't do trades so I'm taking London here as a possible weapon for the Davis Mills experiment. I still feel that trading Laramie Tunsil for an additional pick (Green Bay?) would make a ton of sense.
Trade probability – High, the Texans have a lot of holes and extra picks would let them lay a foundation in this deep draft.
Baltimore Ravens
Devonte Wyatt – IDL – Georgia
It didn't matter who I took for the Ravens at this pick, they were coming off of that insane Georgia defense. I settled on Wyatt because he offers the most versatility for a team. Able to align anywhere on the line from a 0 technique (NT) out to a 7 technique (strong side DE) Wyatt also gives the Ravens an instant replacement for Calais Campbell when Campbell retires. The two other possibilities I considered were Jordan Davis and Nakobe Dean who are more locked into their positions.
Trade probability – Feels high, the Ravens have shown the willingness to trade up or down in the draft to get who they want.
Philadelphia Eagles from Miami
Garrett Wilson – WR – Ohio State
This is pretty far from the biggest need the Iggles need to fill, but I have a sneaking suspicion that if the Saints don't trade up that they're hoping to snag Wilson at #16 so if Philadelphia wants him they'll have to take him here. If Wilson can fix his concentration drops issue, and maybe even if he can't, his versatility in the RPO game gives the Eagles a legit second weapon with Devonta Smith for Jalen Hurts.
Trade probability – Low, but we can see that they're willing to move up or down and push extra picks to the next year.
New Orleans Saints from Philadelphia
Charles Cross – OT – Mississippi State
With Wilson gone and Terron Armstead signed with Miami, Cross becomes the obvious pick. Probably the best pure left tackle in this draft, Cross could solidify the LT spot for the next decade and let whoever is the QB of the future grow (or not) in relative peace. I still feel like the Saints made the trade with the Eagles so that they could make another trade to move up for someone (QB? WR? CB?) that they covet.
Trade probability – High, they didn't trade away next year's first just to get a middle of the round pick. Did they?
Los Angeles Chargers
Trevor Penning – OT – Northern Iowa
While Cross just came off the board, Penning would be the pick even if Cross were available. I think that Penning is capable of playing on the left side in the NFL, but with Rashawn Slater already on the roster Penning gets to stay on the right side and just obliterate anyone he comes in contact with. Austin Ekeler probably likes this pick as much as Justin Herbert. I suppose Nakobe Dean or Jordan Davis are possibilities here, but Penning makes the most sense.
Trade probability – Low, unless there's a run on tackles.
Philadelphia Eagles from New Orleans
Nakobe Dean – LB – Georgia
The biggest need the Eagles have is officially filled with this pick. Dean is great in a lot of aspects, others he's going to have to work on to be his best on Sundays. If the Eagles were to trade down again, this is the pick I would think they might do it with. Cornerback isn't out of the conversation here as Andrew Booth Jr. or Trent McDuffie aren't big reaches and Jordan Davis may prove to be too good to pass up.
Trade probability – Medium, it feels like this is the area where teams aren't looking to move into, just out of unless someone is dropping.
New Orleans Saints from Philadelphia
Jameson Williams – WR – Alabama
With tackle addressed, we move on to the next most urgent need for the Saints. This is at worst a value pick and at best it might be looked at as outright theft in a few years. Before he tore his ACL in the National Championship Game, Williams was looked at as a virtual lock in the Top 10 and I think the Jags would have had a hard time saying "No" at number 1. I also believe the Saints are working on trading into the Top 10 but this could be a great spot for someone to snap up Williams.
Trade probability – High
Pittsburgh Steelers
Malik Willis – QB – Liberty
And just like that, the Steelers got their man without having to give up a thing. Unfortunately, I think Willis is going to be gone long before the Steelers pick comes up and unless they really, REALLY like him he'll be wearing someone else's jersey in 2022.
Trade probability – Medium-high, the Steelers haven't been afraid to make a move to get the player they want in the last several years.
New England Patriots
Andrew Booth Jr. – CB – Clemson
Do I believe that the Patriots need to add receiver help for Mac Jones? Yes. Do I believe that they would have taken Jameson Williams here if he were available? Also yes. However, the fact remains that in the twenty-one drafts that Bill Belichick has been either the head coach or general manager for the Patriots they have selected nine offensive players and only one has been a wide receiver (two were TEs, but outside of Rob Gronkowski and He-who-must-not-be-named Patriot TEs have been pretty disappointing). Booth is, or was, considered a Top 15 corner but his inability to work out in the pre-draft process has dropped him and Belichick knows a steal when he sees one.
Trade probability – High? The Patriots are, under the Head Coach Hobo, extraordinarily willing to trade up or down to get the player they want, doing so ten times since 2000.
Green Bay Packers from Las Vegas
Jordan Davis – DT – Georgia
No, he's not the player they need, but he may be the player they deserve (yes, I just compared Jordan Davis to Batman). In the same vein as previous first-round picks B.J. Raji and Kenny Clark, though bigger than either of them, this selection keeps in line with the Packers selecting defense in the first round (Jordan Love in 2020 is the only offensive player they've taken in their last ten picks) and is a value this low in the draft.
Taking Davis here is telling teams you dare them to run the ball at this defense and in a division with Dalvin Cook, David Montgomery, and DeAndre Swift, you're taking away big pieces of the offense.
Trade probability – Snoop Dog. The Packers want one of the premier wide receivers but I feel they can stand pat and come out with plenty of help for now and in the future.
Arizona Cardinals
Trent McDuffie – CB – Washington
For a team that looked like a legit Super Bowl contender for the first half of the 2021 season, the Cardinals sure fell apart in the second half, winning only twice after Turkey Day before getting curb stomped in the Playoffs. Now Kyler Murray wants out of Arizona (mentioned above on the Atlanta pick) and it feels like people are buying that even though I feel like it's just a negotiating ploy on Murray's part. Arizona needs to solidify their line but they also need to firm up a defense that gave up 30+ points four times in the last six games of the season. If Jordan Davis was here I'd take him but he's not, so McDuffie it is.
Trade probability – Medium. You're not doing your job if you aren't exploring every trade that comes across your desk.
Dallas Cowboys
Treylon Burks – WR – Arkansas
I've given up trying to figure out Jerry Jones and the Cowboys' draft strategy. I have. You win Jerry, you win! I've given the Cowboys a piece for their defense, O-line, etc, and they just go in whatever direction they damn well please. So now I'm just leaning into it. Should they draft O-line help? Yep. What about EDGE or LB help? Uh-huh. That's why I'm giving them Treylon Burks. Yeah, they traded Amari Cooper and need a replacement receiver, sure. The main reason is that Burks is from Jones' Alma Mater. There you go, done deal.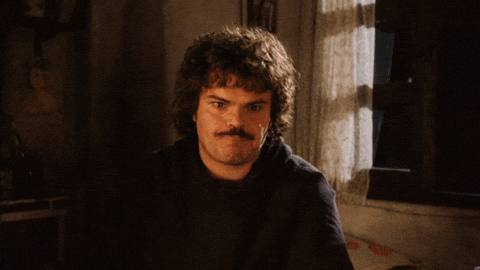 Trade probability – Super High, especially after I saw this rumor because it's the most Jerry Jones thing I've seen today.
Buffalo Bills
Zion Johnson – OG – Boston College
Cornerback is the position that it seems like the Bills are zeroed in on and I can't disagree. If there were a Najee Harris in this draft I'd be all over the Bills taking him, there isn't though and while I like Kaiir Elam to play opposite Tre'Davious White, I feel you could trade down a few spots and still get him. Instead, I'm taking Zion Johnson who I feel is going to be a plug-and-play lineman from day 1 and a perennial Pro Bowler.
Trade probability – High. The Bills are in their Championship window and looking to make it happen, trading up to #2 feels too high but you might get Carolina or Atlanta to drop down and pick up an extra first-rounder (or two) for their rebuild.
Tennessee Titans
Kenyon Green – OG – Texas A&M
Given the news that broke a few days ago, it's pretty reasonable to think that the Titans might trade Brown given that they're teetering precariously between Championship contender and full-on rebuild mode, to wit - Derrick Henry turns 30 in two years, the same two years remaining on his contract and Ryan Tannehill turns 35 that same year. See? Might it make sense to trade Brown, take the extra future picks, and build with youth so that there's no drop-off in a few years? It does to me. Green is my pick if they choose to hold onto Brown and not try trading up or down.
Trade probability – Decent. I feel that NFL teams that are close are going all in more than ever before and the Titans fit that mold.
Tampa Bay Buccaneers
David Ojabo – EDGE/LB – Michigan
This is a value pick for the Bucs. Before his injury, Ojabo was looked at as a potential Top 10 pick with a huge upside. Now? Well, he's likely no longer a Top 10 pick, but his upside remains and it's still big. I don't know if I think the Buccaneers are in anything but "Win Now!" mode as this might be Tom Brady's last go-round in the Bay and that makes me think they either trade up for a contributing piece or trade back to lessen the impact when #12 leaves.
Trade possibility – Solid, there is no tomorrow in Tampa.
Green Bay Packers
Jahan Dotson – WR – Penn State
I don't like Dotson as much as some receivers who might (or might not) be available in the mid-2nd to mid-3rd round like Christian Watson who I think has a sky-high ceiling or Jalen Tolbert who if he played for any P5 cellar-dweller would be getting some first-round love. I'm not sure that the Packers still have this pick when #28 comes up but if they do, it'll be a receiver.
Trade Probability – High, Brian Gutekunst has shown that he's willing to move up, but could the rewards be greater moving down?
Kansas City Chiefs from Miami via San Francisco
George Karlaftis – DE – Purdue
I really like Karlaftis and I think he's going to be a fixture at the Pro Bowl in a few years. Letting him rotate in as a situational pass rusher and getting a taste of being an every-down player in the NFL will be a big boost to the Chiefs' defense. I think the Chiefs are hoping that they can get someone to agree to a trade where they move into the mid-teens to take one of the receivers (or corners ?) that they like.
Trade probability – Medium. I think the Chiefs could trade into the Top 10 if they give up picks 29, 30, and 50 which would roughly equal the draft value for the Giants' #5 pick.
Kansas City Chiefs
Christian Watson – WR – North Dakota State
When I saw this article from Arrowhead Pride I thought "Well, the two first-round picks this year and the 2023 pick might get it done." Then I thought "Why TF would the Chiefs trade for Deebo who wants to get paid after they traded Tyreek because they didn't want to pay HIM?" So, either they trade up and get a receiver they want from the top tier or they stay put and select someone from whoever is left.
Trade probability – Medium. If they stay put, I could see them trade down and scoop up a few more picks.
Cincinnati Bengals
Another value pick, Linderbaum is touted as one of the best center prospects of the last 10, 15, 20, whatever years, and I agree, he's the best center prospect of the last few years. If I have a reservation, it's that if he doesn't make it at center, there's no way he slides over to a guard spot and plays out his days there. Cornerback is also a spot that the Bengals need to address and that's where I've gone with them the last two mocks, they could still go in that direction, but the value with this pick is too much to ignore.
Trade probability – Low. Looking at the draft board, the Bengals are the only team to possess all of their own picks with their only additional pick being a 7th-round selection as part of the Billy Price trade with the Giants.
Detroit Lions From Los Angeles Rams
Boye Mafe* – (EDGE) LB – Minnesota
I'll concede that this may be a bit of a square-peg-in-a-round-hole type of fit, but looking at Mafe's tape, I feel like a) his ceiling is ridiculous and b) there's ZERO percent chance he's still available when the Lions pick in the third round (yes, I'm aware that they pick again at #34, I think they go receiver there). If they don't pick Mafe, understandable as most evaluators feel he's better suited to be a 3-4 OLB than a DE so you could see one of three other defensive linemen go here – Logan Hall (Houston), Perrion Winfrey (Oklahoma), or Travis Jones (UConn) with Jones being my choice, he's a somewhat smaller Jordan Davis.
*Looking at this pick in editing, Mafe to Tampa and Ojabo to Detroit maybe makes more sense.
Trade probability – High. You could see Detroit package picks 32 and 34 to move up as high as #13 (barring additional picks) if there's someone they like available/falling, but as deep as this draft is, I think I'd rather have the extra pick(s). Also, I don't know if the #32 pick gets this deal done.
So there it is- my final mock draft of the 2022 NFL draft season. If you're looking to see how trades could shake out, whether they make sense or not, check out ESPN's Bill Barnwell's take on a draft where every pick is traded.
See you on Draft Night!